If you want to get a deeper understanding of a destination apart from the scenery and food, the shipping industry must be an indispensable part. How much do you know about the shipping industry in the South Pacific?

The islands of the South Pacific are the land farthest from the mainland in the world. The environment here is beautiful and has unique resources. The natural scenery of the sea and the sky, and the unique tropical style attract businessmen and tourists from all over the world, making the business show a vigorous development momentum. In addition, South Pacific island countries are rich in aquatic and mineral resources. The convenient shipping industry brings multiple opportunities to the South Pacific and promotes rapid economic development.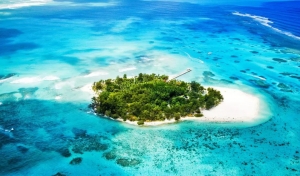 UNI Logistics is pleased to announce a strategic cooperation agreement with Swire Shipping. Swire Shipping officially launched weekly sea liner services from North Asia to the island countries of the South Pacific from October 2018, which further strengthened Swire Shipping's leading position in the South Pacific market.
As the leader of the South Pacific shipping market, we provide brand-new liner transportation services covering many small islands such as Vanuatu / Tonga / Samoa / Tahiti / Guam / Saipan with better customer service.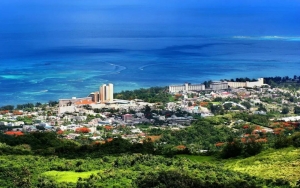 Why Swire?
– Stable schedule of 15 days
– Provide high-quality transportation solutions from North and Central China to Vanuatu, Samoa, Tonga and Tahiti
– The fastest transit time for the South Pacific route on the domestic market
– Departure from domestic ports, multiple transfer options
– Has extensive experience in the operation of vehicles, project cargo and bulk cargo transportation
– Operates cranes weighing up to 120 tons
– Up to 30 meters of cargo can be stacked in bulk cargo hold
– There are wholly-owned subsidiaries in Apia and Pago Pago
Main transportation
Marshall Islands | French Polynesia
Why Swire?
– Provide high-quality logistics solutions from North China to Majuro and Tarawa
– Intermodal transportation via Busan from other parts of China provides you with excellent transportation solutions
– Can undertake bulk cargo, project cargo and container cargo of all sizes
– Branch office in Majuro
– Operates cranes weighing up to 120 tons
– Up to 23 meters of cargo can be stacked in bulk cargo hold
Why Swire?
– The boat schedule once a week and regularly departs from domestic ports
– Regular arrival at the destination port
– Especially for the transportation of project cargo and bulk cargoes, we can provide a collection and distribution ship for selection
– Can undertake container cargo of all sizes
Why Swire?
– Provide high-quality transportation solutions from Central China and North China to Fiji and New Caledonia
– Set off from other parts of China, a variety of transshipment options
– Undertake bulk cargo, project cargo and container cargo of all sizes
– Operates cranes weighing up to 120 tons
– Up to 30 meters of cargo can be stacked in bulk cargo hold
– Acting for Fiji 's domestic customs clearance, trucking, distribution and other service needs
– With wholly-owned subsidiaries in New Caledonia and Fiji
Contact Us
Ms. Michelle Xiao
Email: Michellex@unilogistics.com.cn
TEL: 13860121314
Mr. Jason Chen
Email: Jasonc@unilogistics.com.cn
TEL: 13696958530