Established on May 5, 2008, Azul Brazilian Airline (AZUL), was rated the third largest airline in the Brazilian domestic aviation.After six years of development, Azul has grown into the third largest airline in Brazil, with a 25% revenue share in the Brazilian market, second only to Tam Air and Gore Air.

The rise of Azul is a commercial innovation in its market segmentation. The company uses Embraer 's E-Jets aircraft and ATR 's turboprop aircraft, opening up a second-tier market which the narrow-body aircraft of Tam Air and Gore Airlines cannot be profitable.

At the beginning of its establishment in 2008, Azul took a new path to explore the second-tier market that Tam Air and Gore Air have not yet been involved in, and won a reputation. At present, Azul has opened more than 200 air routes. Among them, 70% of the routes are operated solely;, Brazilian Blue Air has the most flights among 10% of the all routes.

The strength of Azul

① Income in 2013 was US $ 2.4 billion, a yearly increase of 14%;

② The company's available seat kilometers in 2013 increased by 31.1% year-on-year, revenue passenger kilometers increased by 32.7% year-on-year, and the passenger load was 80.2%;

③ 70% of the routes operated solely by Azul among 200 + routes;

④ Azul has the most flights numbers of 10% routes;

⑤ 143 Aircrafts;

⑥ The average aircraft age is below 5 years;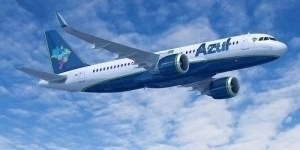 In addition, Azul has a sustainable development strategy. The airline route network continues to expand: REC, LIS, EZE, MVD; three US cargo handling hubs: new warehouses in Orlando, Miami, and Fort Lauderdale, customs clearance service support for some Brazil destination port, and express mail services.
Now we undertake the transportation of goods from South China and North China to Brazil and the main ports in South America, with sufficient capacity, welcome to contact us. Cargo accepted: AJU/CNF/JPA/POA/ BEL/ FOR/ MAO/ REC/ BVB/ GIG/ MCZ/ SSA /CGB/ GRU/ NAT/ THE.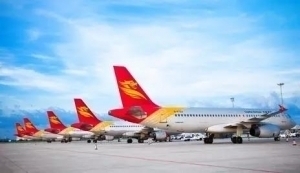 Official Website: http://unilogistics.com.cn/
E-mail: info@unilogistics.com.cn
Phone: 0592-3785523