Preface
New Zealand is located in the South Pacific and is a close neighbor of Australia. Its land area is equivalent to that of the United Kingdom and Japan. It is a beautiful country with fresh air and gorgeous sunshine.
The local resources are abundant and the types are complete. Thai fruits, Canadian seafood, French red wine, Burmese mahogany, Japanese cosmetics …How did these imported commodities arrive New Zealand "by sea"? It is absolutely modern logistics.
Modern logistics is the guarantee for international trade. Nowadays, cross-border transportation has formed a three-dimensional network of sea, land and air. The large volume of sea transportation can meet the needs of bulk commodity transportation.
Relying on the cooperation with major shipping companies, United Logistics can provide customers with competitive prices and controllable cabins in the peak season.
New Zealand (South Pacific Island Country) New Zealand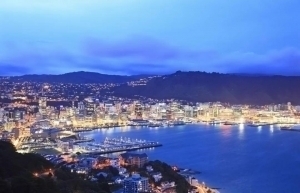 UNI Logistics & Swire Shipping reached strategic cooperation
Why Swire?
– Seamless connection from major Chinese ports to New Zealand;
– Intermodal transportation via Bussan from other parts of China provides you with excellent transportation solutions;
– Extensive network support in New Zealand;
Undertake bulk cargo, project cargo and container cargo of all sizes;
– Operate cranes weighing up to 120 tons;
– Cargoes of up to 30 meters can be stacked in the bulk carrier;
– Extensive experience in transportation operations in the steel industry;
– Brand new New Zealand coastal transportation scheme;
– Has a wholly-owned subsidiary in New Zealand;