Preface
Papua New Guinea is known as "the wonderland". There are more than 600 pure and beautiful islands, volcanoes, jungles, waterfalls, rivers … Pure natural ecology, peerless and independent. It attracts nearly 30,000 tourists every year to explore this "unknown" world. Do you know? This country has rich resources and unique conditions, is regarded as a paradise for tourism and navigation.
Driven by the giant arms of the world economy, Papua New Guinea is gradually exposed in the eyes of the world. As the 2018 APEC (Asia-Pacific Economic Cooperation) summit will be held, the economy is about to take off again, and Papua New Guinea / Solomon liner services are becoming more and more hot. In the future, it is conceivable that the shipping market will have a broader prospect.
As more and more port goods are imported and exported, the problems encountered in transportation have also escalated. For the cargo owner, it is very important to choose a worry-free and reliable freight forwarder or ship owner. In addition to the normal freight business, a qualified freight forwarder can bring many conveniences to the freight owner. Where to find?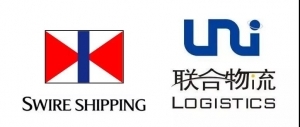 UNI Logistics & Swire Shipping reached strategic cooperation
Swire Shipping Co., Ltd. was established in Shanghai in 1872. It is one of the longest history shipping companies in the world, which belongs to Swire Group. Its headquartered is located in Singapore with representative offices in Australia, New Zealand, Hong Kong, India, Papua New Guinea, the United States and the United Kingdom, covering the global shipping network and providing multi-purpose liner and bulk cargo flow services.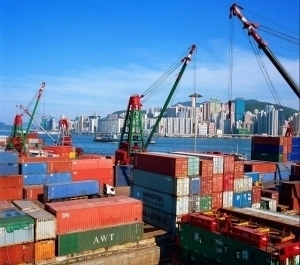 Why Swire?
Engaged in shipping business in Papua New Guinea for more than 80 years
There are wholly-owned subsidiaries in Papua New Guinea and Solomon Islands
Provide quality transportation solutions from all major domestic ports to Papua New Guinea and Solomon Islands
Especially in Shanghai, Ningbo and Nansha, the schedule can be up to 10 days
A variety of flexible transshipment schemes can be provided, including regular liner transportation services via Bussan and Singapore
The route covers almost all Papua New Guinea ports
Undertake bulk cargo, project cargo and container cargo of all sizes
The capacity to operate cranes weighing up to 120 tons
Bulk cargo ships can store up to 30 meters of cargo
Most staff in Papua New Guinea and Fiji can speak mandarin
What convenience does UNI bring to the cargo owner?
Preferential freight rates for cargo owners
Control the property rights of the goods
Real-time tracking of cargo dynamics
Help to handle emergency shipments, emergency declarations and other matters
Seasonal shipping season is coming, Papua New Guinea / Solomon liner service is on sale.
Contact for more information!