At this glorious moment of the 2 decades development by all employees of Globelink Group gathered in Pattaya, Thailand to celebrate the 20 years anniversary on November 17, 2018! Those unforgettable and wonderful moments will always remain by our heart.

Cocktail Party

Cocktail party by the sea-side swimming pool is the first chapter of the banquet. The venue was decorated in fashionable style with the glowing sunset. All staff from subsidiaries across China gathered together, proposed toast and cheered for the wonderful night!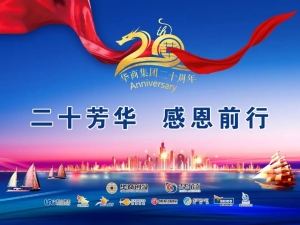 Banquet
The 20th Anniversary Celebration Dinner of Globelink officially kicked off in "Song of Globelink". The banquet included three major themes: Thai style special programs, employee award & videos broadcast and anniversary ceremonies. All Globelink staff gathered to share the glory and 20th anniversary.