Charter Flight TPA343 with full load of medical supplies for COVID-19 took off from Shanghai Pudong Int'l Airport to Lisbon at 14:36 p.m. on March 27, 2020. UNI Logistics successfully accomplished the mission!
01 New Milestone
Established in 1998, UNI Logistics Inc. is dedicated to providing customers with sea, land and air international freight forwarding services on a global scale and customized logistics solutions. The success of this project is another testimony of the professional service of UNI Logistics!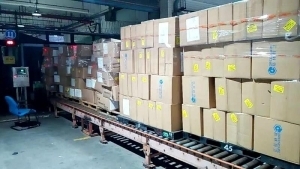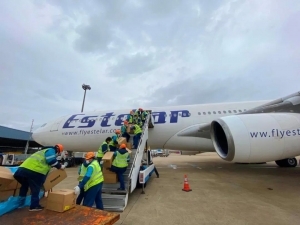 02 Urgent Mission
On March 26th, UNI Logistics received an urgent commission to deliver 21 tons of anti-coronavirus medical supplies purchased by the Portuguese government from China. After receiving the mission, management team of UNI quickly established a project team and launched a "green channel" for the cargo, coordinating to processing this project in an effective and timely manner.
03 Mission Accomplished
Amid an extraordinarily challenging time, our team on the ground has been working to ensure that the flights we have chartered as scheduled to support our customers.
In the future, we will continue to forge ahead and contribute to the victory of fighting COVID-19.