In air transportation, many freight forwarders have encountered problems such as unprofessional air service, inefficient efficiency, unsatisfactory solution, and opaque prices, etc. So, how to choose the one that suits you best?

What kind of cargo is suitable for international air transportation?

International air transportation is mainly based on high-value, fresh, high-tech, seasonal goods, mainly for large quantities (from 45 kg), which is much cheaper than international express delivery.

How to choose the right international air carrier?

International air transport mainly depends on three points. One is the high efficiency of air cargo; the second is the reasonable and transparent price. The third is to give you the best air transport plan. AeroUnion Airlines is just the one meet these standards. It was established in 1999 and is located in Mexico City International Airport, one of the busiest airports in the world. It is the leading airline in Mexico, with operations throughout Mexico and the United States, etc. providing high-quality freight services.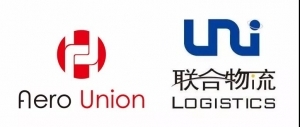 UNI Logistics & AeroUnion Airlines reached strategic cooperation in air cargo transportation
Four advantages of Mexican Union Airlines
① The price is favorable and has a price of 45KG;
② High frequency of flights, flying from Los Angeles and Chicago to Central and South America;
③The whole cargo plane can receive super long and super high cargo;
④ 5 modern Airbus A300 B4F-203, 4 A330-200F and 1 B767-300F. The total load is 44 tons and the range can reach 4800 kilometers.
In addition, we also provide charter flight service, crossing Mexico, the United States, the Caribbean, Central and South America.